Discover True Irish Tradition With the Devil's Bit Sessions
June 5th, 2018
Máiréad Nesbitt has made her name known around the world as a violinist with Celtic Woman and now Rocktopia, and as with any musician, she has her specific influences and origins. For Mairead, those influences came from her family, and those family traditions are featured on the new album "Devil's Bit Sessions." The title is derived from a local legend about the devil flying over Devil's Bit Mountain in County Tipperary, taking a bite, and spitting it out to form the Rock of Cashel. With such legend and culture-spanning generations of the Nesbitts, that tradition has come together to form this family driven album.
Three Generations of Tradition
Máiréad plays on each track of the album, along with three generations of the Nesbitt family. Thirteen members of the family are featured on the record, ranging from young Lilly May at 10 years of age to John Nesbitt, at 81 years of age. Instruments from the fiddle to the accordion, banjo, concertina, flute, and Irish hand drum the bodhrán are present, and each member shows their skill with their chosen instrument. The result is a wonderful blend of traditional Irish music that hearkens back to centuries past.
Recorded at Home
It's always important to remember where you come from, and Máiréad and her family gathered at their home at the foot of Devil's Bit Mountain to record the album over the course of a weekend. What came from that weekend were 19 tracks of Irish music that people around the world are sure to love. The tracks were recorded, mixed, and mastered by the renowned Brian Masterson, and the album design was created by Caroline Burke-Nesbitt of Designedly. The Nesbitt family recently reunited to play at the Fleadh Cheoil na hÉireann in August, and the performance was broadcast worldwide on Fleadh TV.
An Exceptional Gift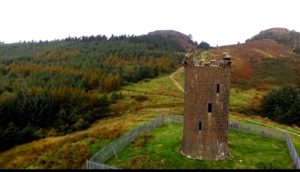 If you and your family enjoy playing music together, especially music that speaks to your roots as a family, then you'll surely love the Devil's Bit Sessions. It can also make the perfect gift for someone who loves traditional Irish music, as they'll want to listen to it again and again. The album also features comments and chats from the Nesbitt family as they discuss their favorite songs, the origins of certain tunes, and where they first heard a certain song and who played it for them. With a record steeped in such tradition, it will be hard not to feel like you have been transported to County Tipperary and are sitting around the fire with the entire Nesbitt family.
The Devil's Bit Sessions can be purchased on Amazon, or you can buy individual tracks on iTunes. No matter which course you choose, you'll want to play this album over and over, both when you're by yourself and when you're gathered with your loved ones.
Purchase your copy today!